It's time for the second Thinking Quarterly digest. This post is a collection of my writings on LinkedIn between October – December 2022. It's both a way for me to reflect back on my thoughts from recent months as well as a chance for the subscribers of this blog to catch up on my short posts from social networks.
These were the topics I wrote about during Q4 of 2022:
Power Platform evolution
Power Platform governance
Power Platform security management
Power Platform maker tips
Power Platform adoption
Power Platform licensing
Community tools
AI
Twitter
iPad
After 14 years of actively using Twitter, it now seems inevitable that my presence there will become much more limited. The company's acquisition by Elon Musk has resulted in such severe erosion of trust in the platform that it's hard to see it ever fully recover from this.
In the meantime, I'm exploring what the Fediverse has to offer for content sharing and forming of online communities. If you're also curious to see whether social networks could actually thrive without turning into walled gardens, please do follow me on Mastodon: @[email protected].
Power Platform evolution
Microsoft is planning to introduce "Power House" apps for customers with premium licensing: [view on LinkedIn]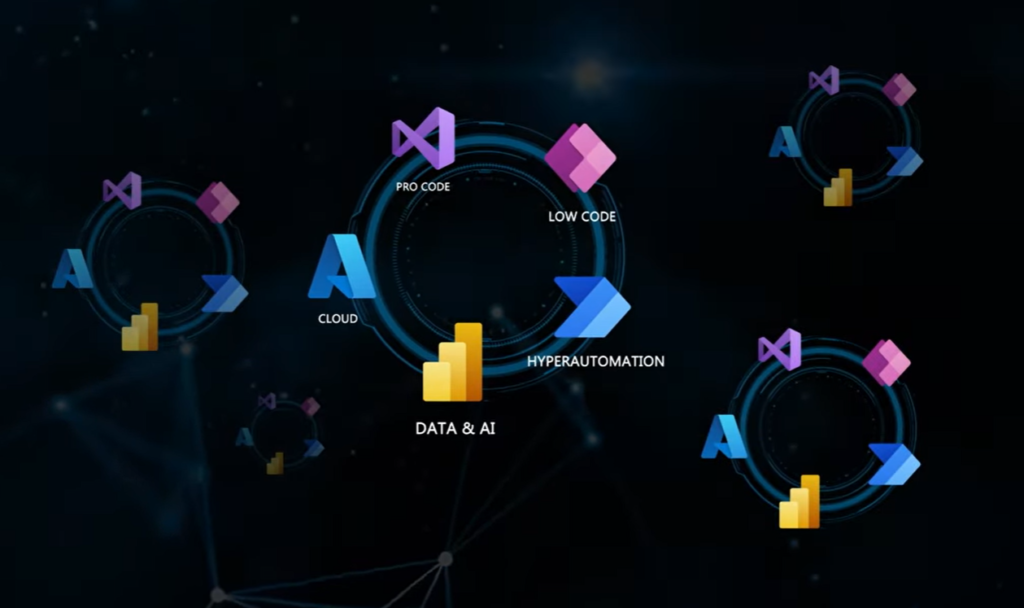 "The future is a tangled mess of different technologies together." Listen to this great Power CAT Live episode to hear what Charles Lamanna thinks is the future of IT: [view on LinkedIn]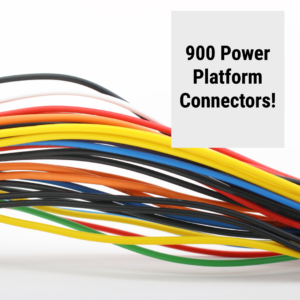 900+ connectors available already on Power Platform, here's how to keep track of them: [view on LinkedIn]
Power Platform governance
Possibly the biggest single update to CoE Starter Kit ever: the Setup Wizard considerably lowers the barrier for deploying and updating CoE components. [view on LinkedIn]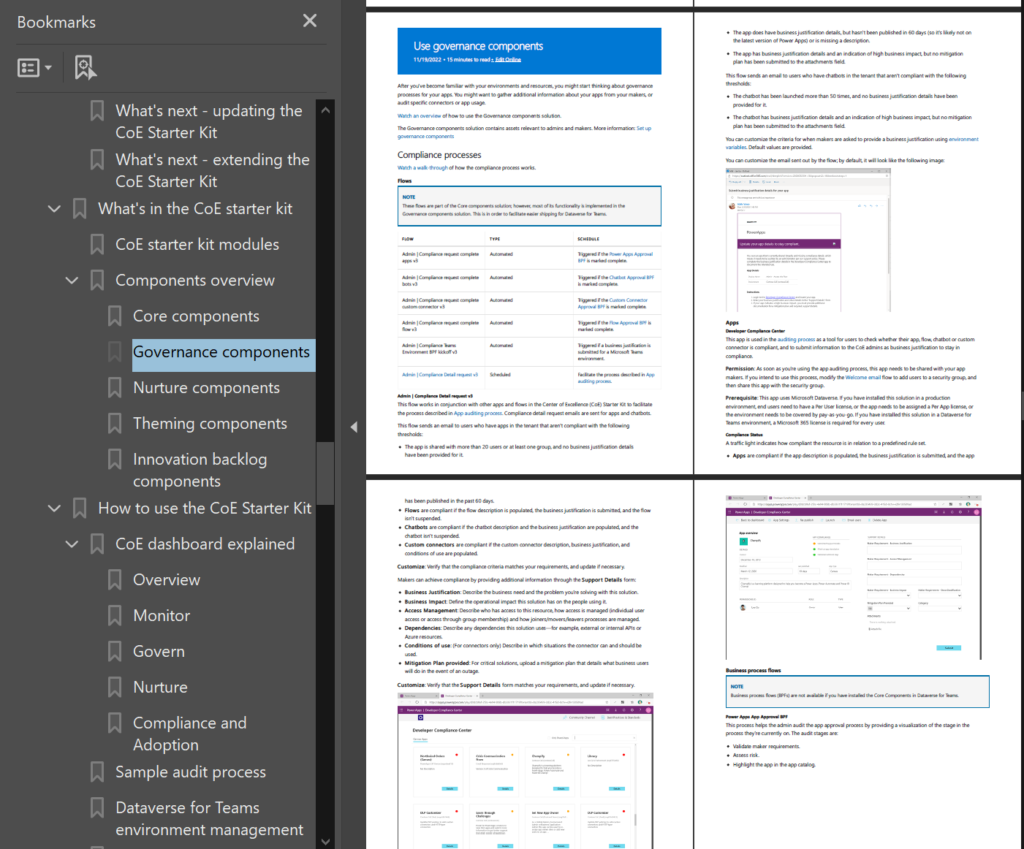 Have you realized how much content there is available in the CoE Starer Kit documentation: [view on LinkedIn]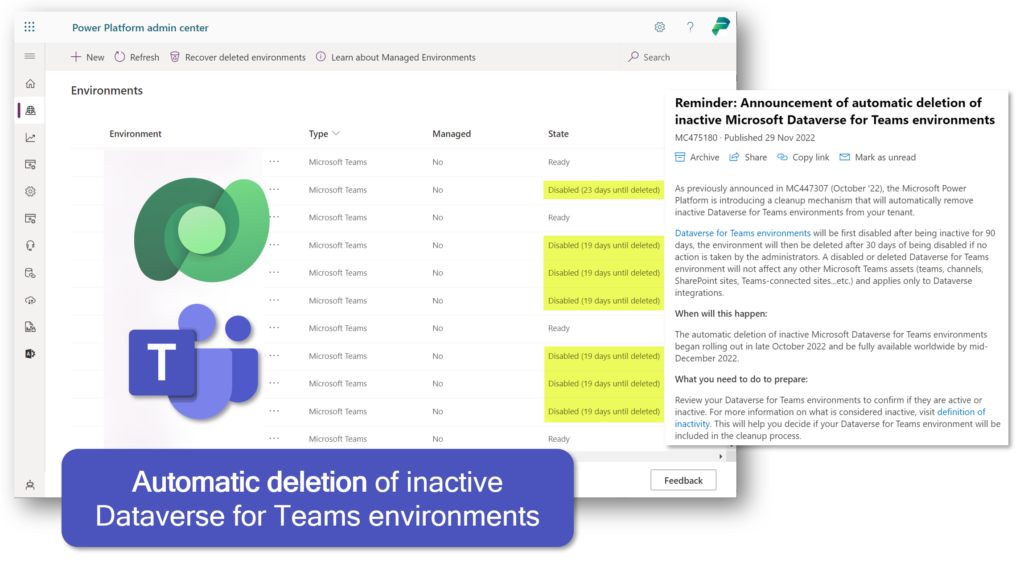 Creating Dataverse for Teams has been fast & easy, whereas managing their lifecycle has been more challenging. The new built-in deletion policies will help in cleaning up unnecessary environments from the tenant: [view on LinkedIn]
Power Platform security management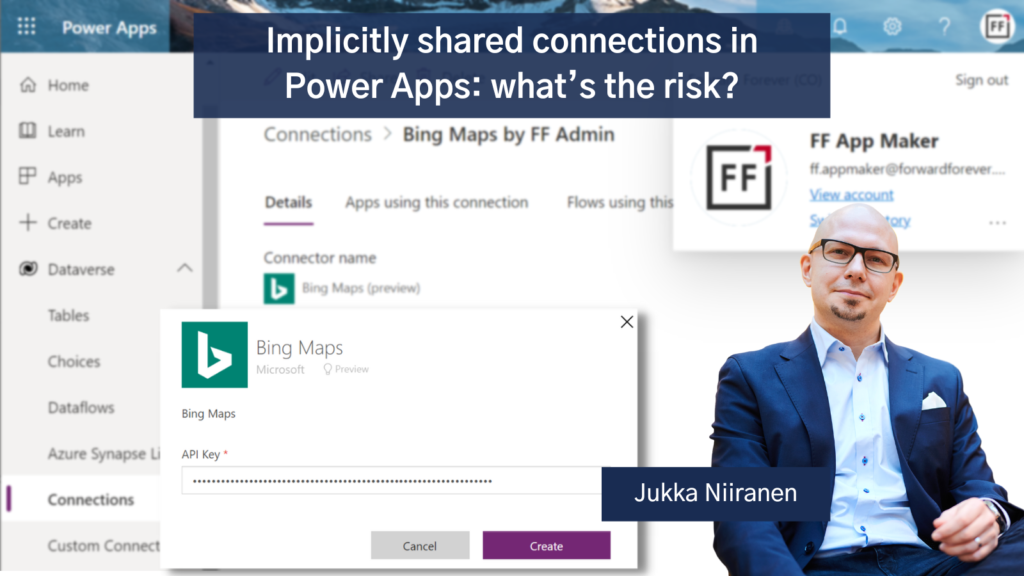 Many customers and app makers are unaware of the risks involved with implicitly shared connections that use shared credentials for all users of the app's connector. So, I had to write a blog post about it: [view on LinkedIn]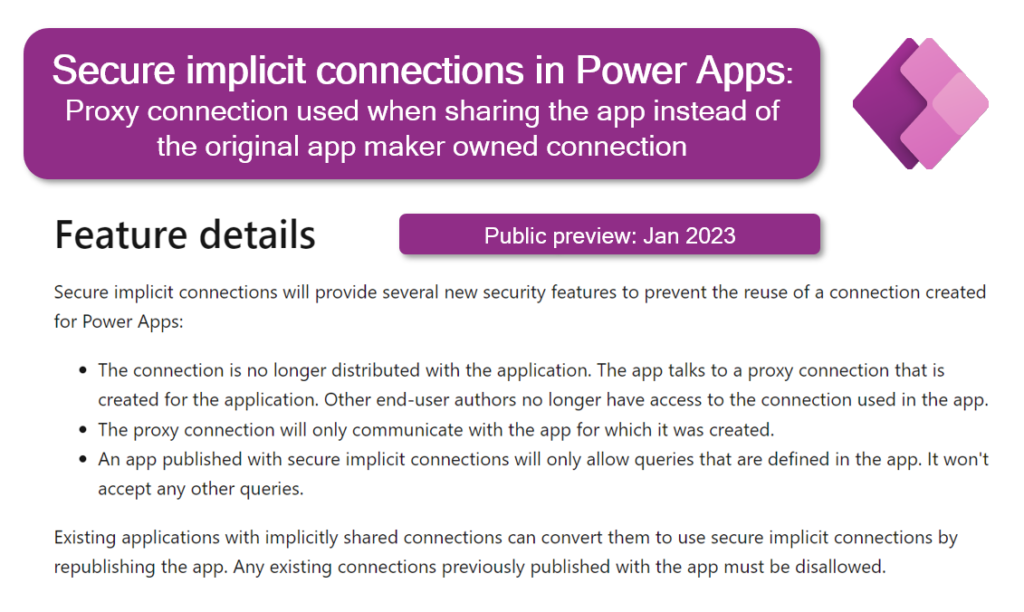 Luckily Microsoft is working on a new feature that would introduce additional security layers on top of implicitly shared connections: [view on LinkedIn]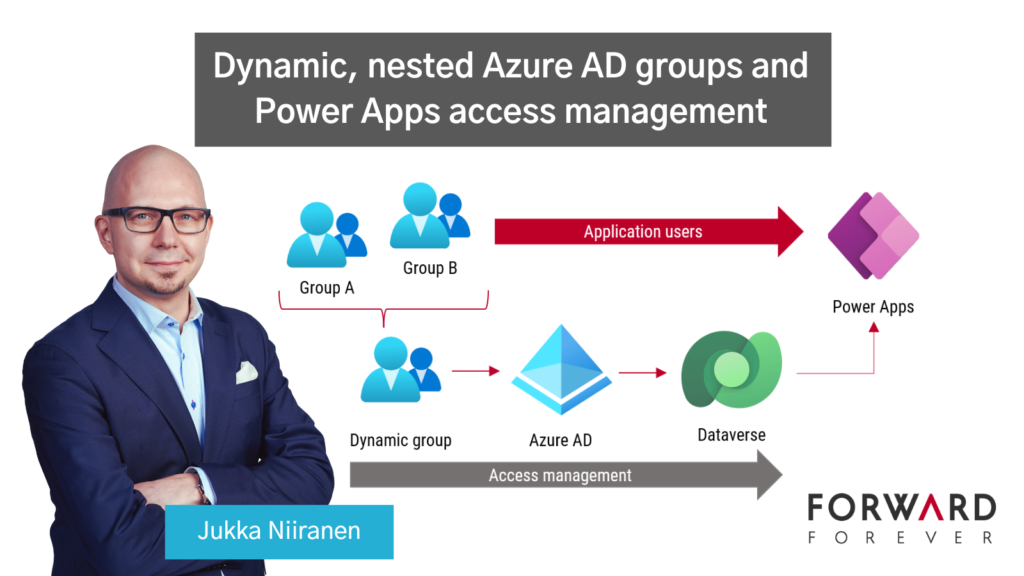 Azure AD groups offer capabilities that all Power Platform admins should be aware of. In this blog post I introduce how dynamic, nested security groups can streamline Dataverse and Power Apps access management: [view on LinkedIn]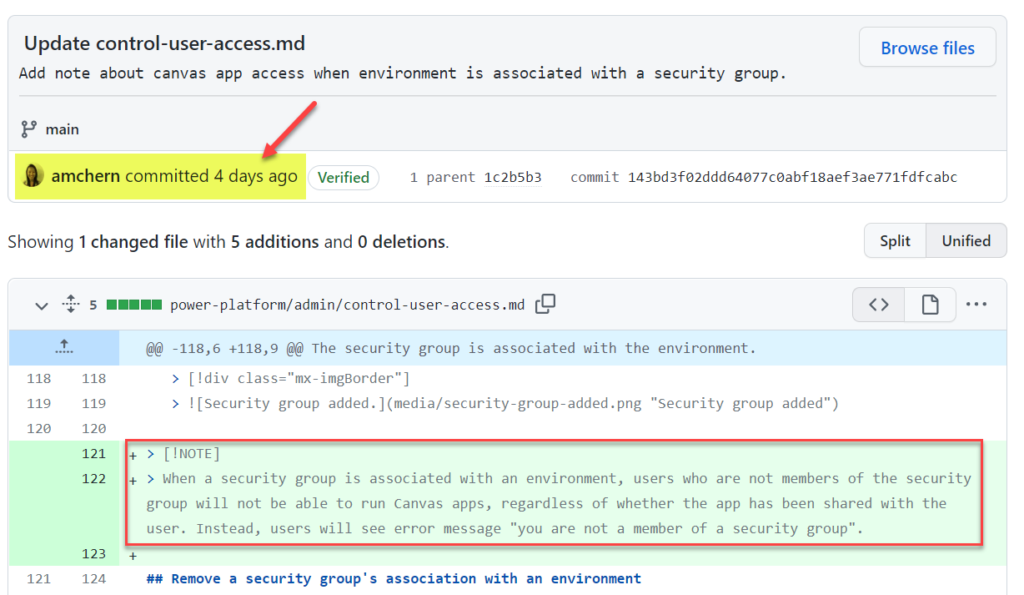 Microsoft made a change to how the security group of a Power Platform environment impacts users of canvas apps: [view on LinkedIn]
Power Platform maker tips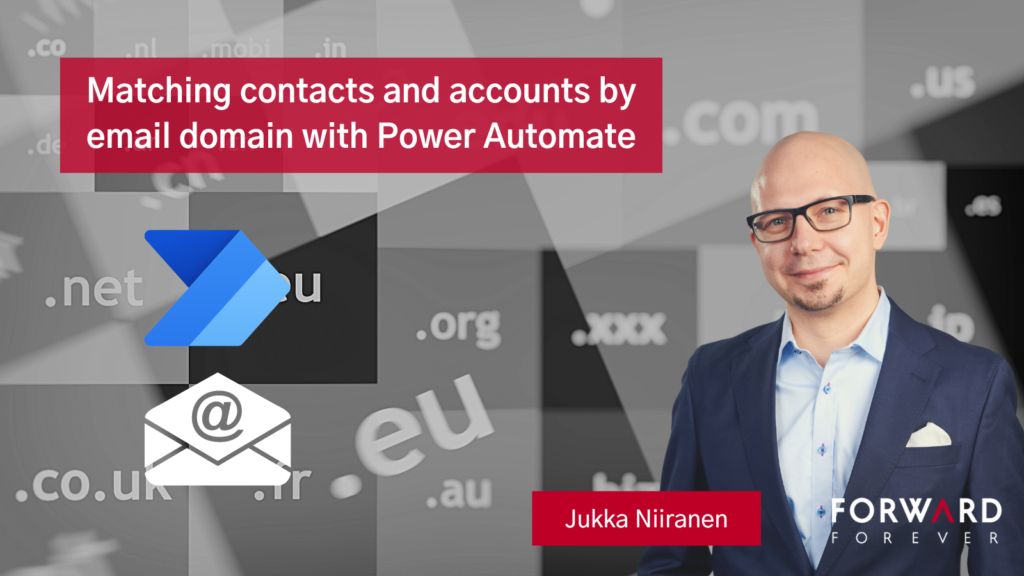 Wouldn't it be great if your CRM system could identify the right parent account for a contact record based on it's email domain? This blog post will show you how to achieve it with Power Automate: [view on LinkedIn]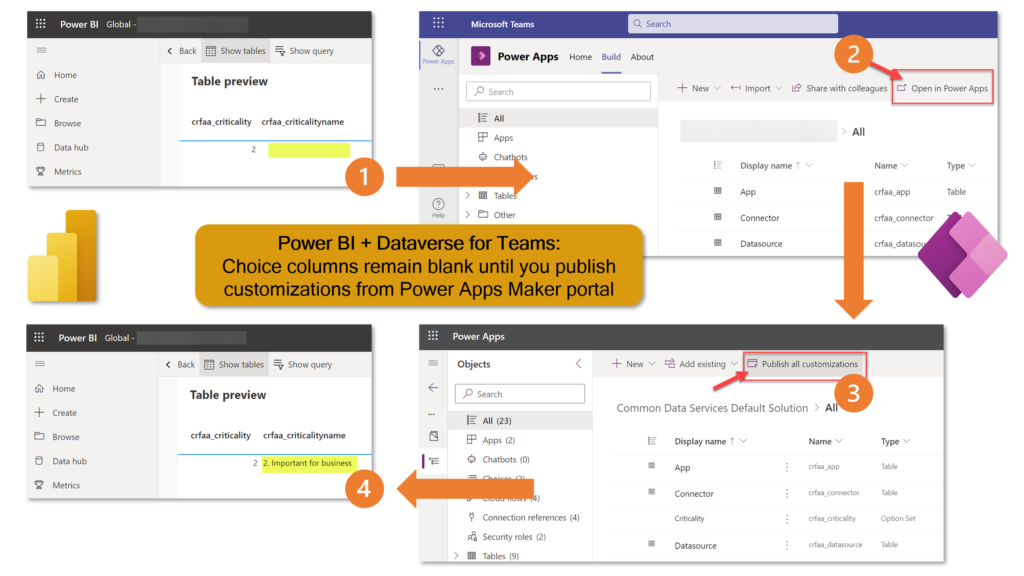 When using the Dataverse TDS endpoint as the data source for your Power BI report, make sure that you have explicitly published the table metadata before building your reports. Yes, even in Dataverse for Teams where the solution publishing option is well hidden: [view on LinkedIn]
Power Platform adoption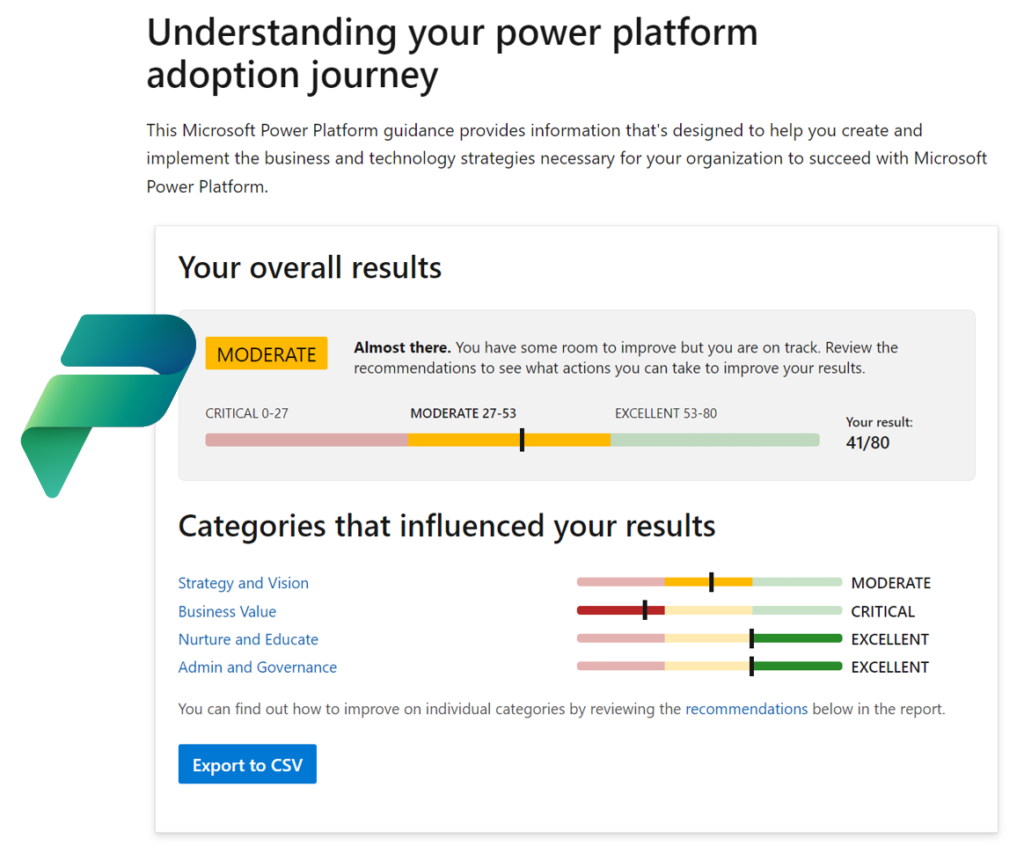 New assessment from Microsoft, helping you measure how far along are you on the Power Platform adoption journey: [view on LinkedIn]
Power Platform licensing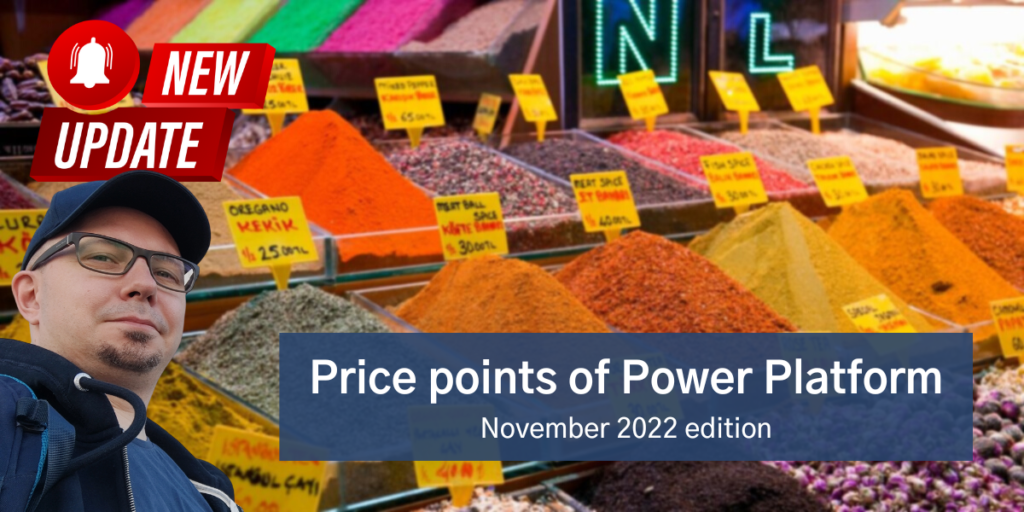 With the ever changing naming and licensing policies of Power Platform, it was time for me to update my earlier blog post that collects all the key price points into a single article: [view on LinkedIn]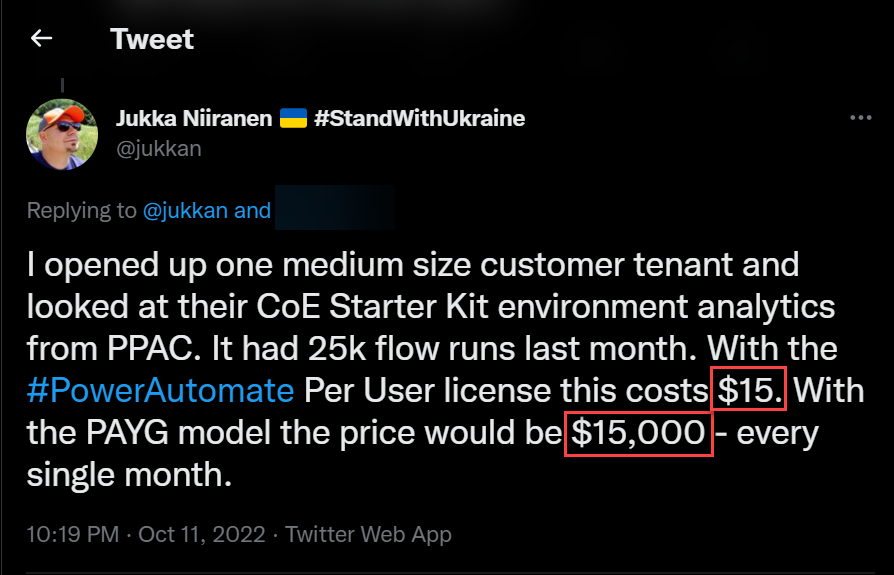 Whatever you do, you should NEVER use the Power Automate pay-as-you-go plan with the CoE Starter Kit service account that is running the daily sync flows. It's an easy yet extremely costly mistake to make: [view on LinkedIn]
As Power Apps Portals are replaced with Power Pages, the new pricing model may incur surprising cost increase for anonymous website visitor scenarios: [view on LinkedIn]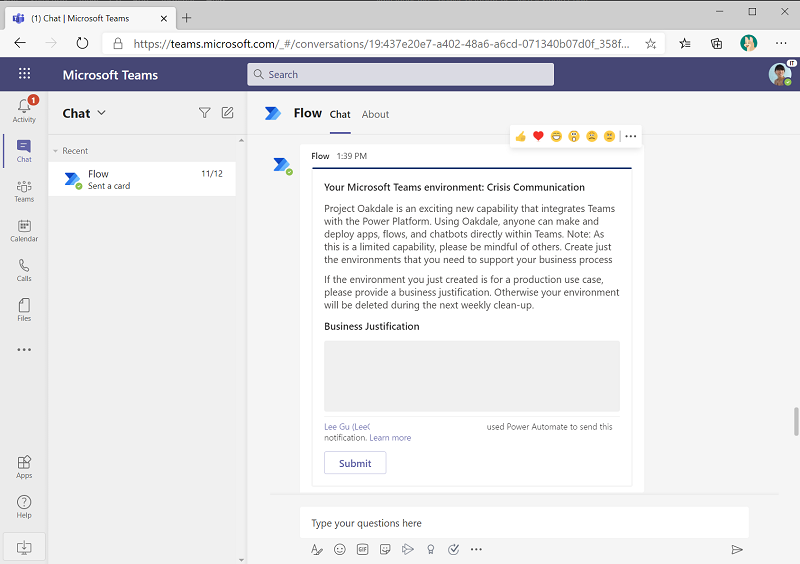 Microsoft suggests using adaptive cards to avoid having to provide premium licenses to all users who need to update the CoE Starter Kit inventory data managed in Dataverse. Are the responses to these cards sent by a premium licensed flow really a possible workaround or not? [view on LinkedIn]
Community tools
XrmToolBox is 10 years old! It's the original low-code development UI for what later became Power Platform and its just as valuable today as it was a decade ago: [view on LinkedIn]
Microsoft Teams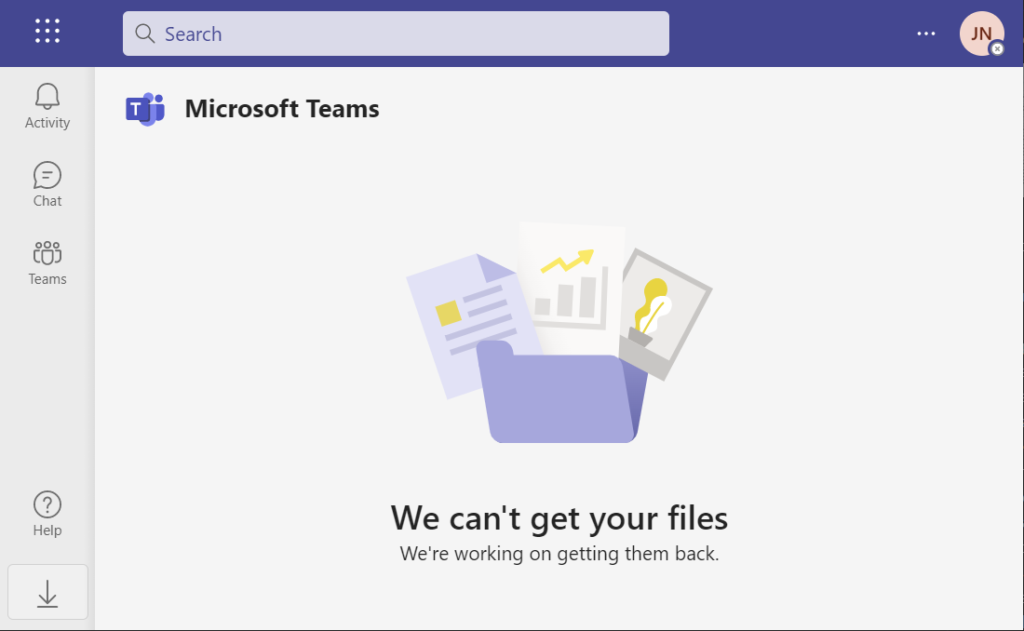 Using Teams for collaboration across tenants continues to be a struggle: [view on LinkedIn]
AI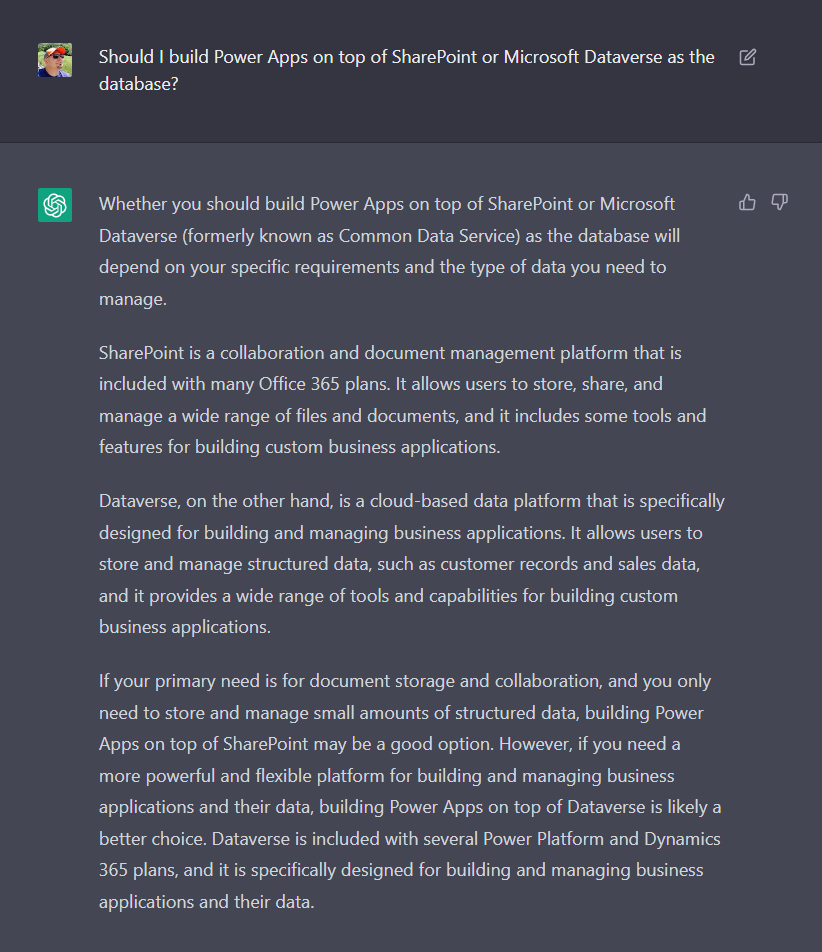 ChatGPT may not yet have access to live internet information, yet it has already illustrated what amazing opportunities await for us once these generative AI models are incorporated into the toolkit used for building apps: [view on LinkedIn]
Twitter
Twitter blocks users from posting links to Mastodon and other social networks in a futile attempt to stop its users from discovering there is (better) life outside Twitter: [view on LinkedIn]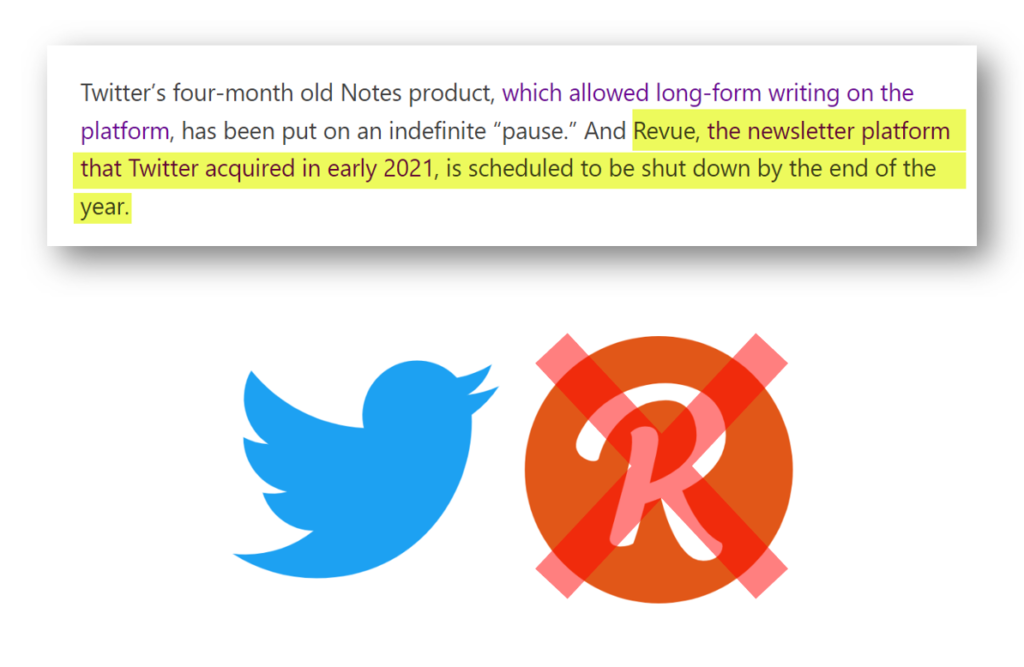 Twitter acquired the email newsletter service Revue 2 years ago. Now they've killed it, at a time when competing newsletter products like Substack are seeing big growth. Unfortunately for content curation there's nothing quite like Revue out there to replace it: [view on LinkedIn]
iPad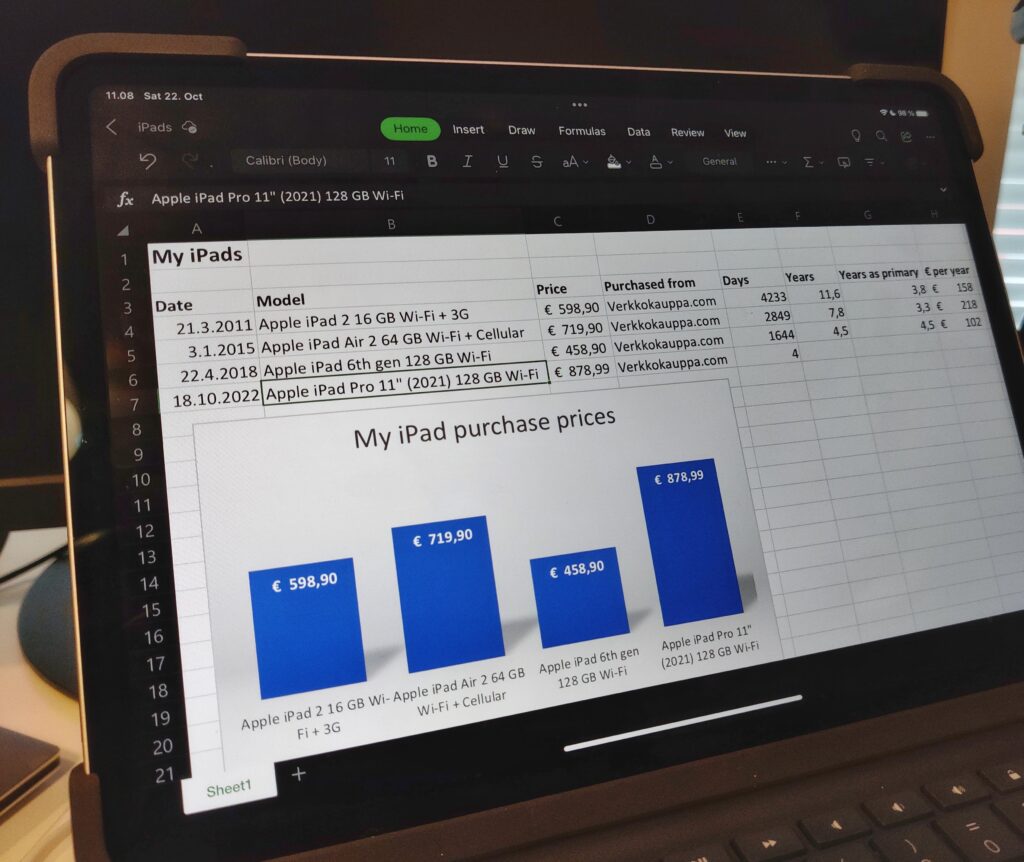 I work on a Windows PC and use Android on my phone, yet I've always wanted to have at least some experience on what's going on inside the world of Apple. The time had come to upgrade my iPad to a newer model – before it became even more expensive: [view on LinkedIn]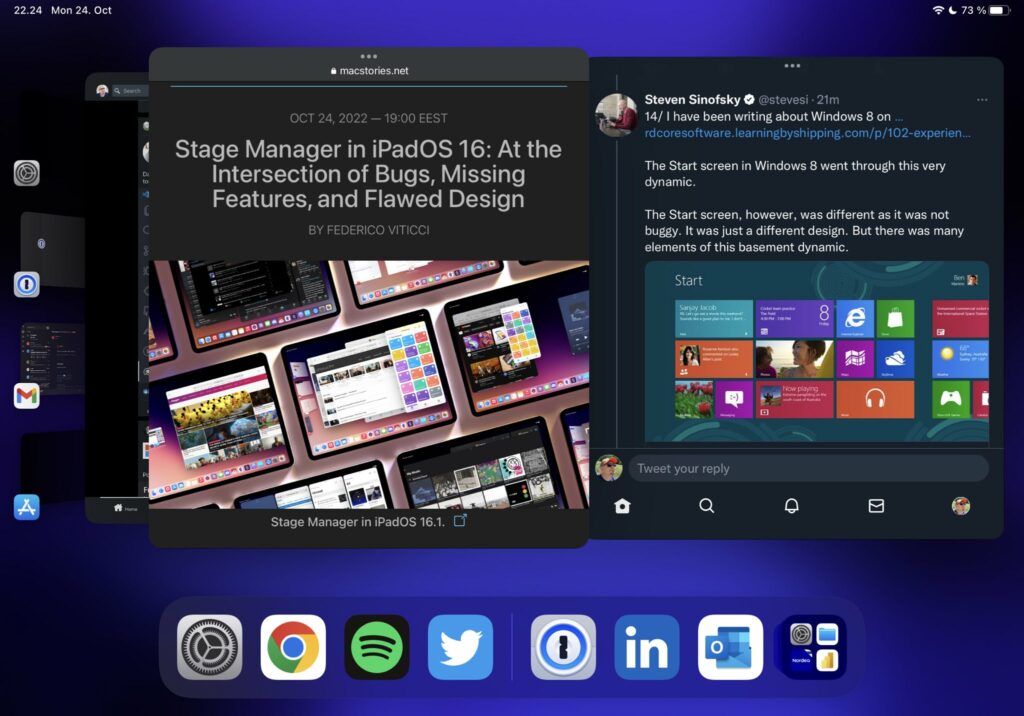 One key incentive for me to purchase an M1 iPad Pro was to get access to the Stage Manager feature in iPadOS 16 that promises to bring near freeform window management into Apple's tablets. Based on my initial tests, the experience is as jarring as what Windows 8 Start screen did to PC desktops: [view on LinkedIn]
(Header photo by Jon Flobrant on Unsplash.)