This was the first time I attended Microsoft's Convergence, the conference for their Dynamics product family. The event turned out to be quite a positive experience. Sure, there was more than enough marketing hype for MS products, but it certainly wasn't the only item on the agenda. Plenty of practical examples and real life success stories were included, allowing you to catch interesting details about the future direction of the CRM product and even honest comments about it's current shortcomings.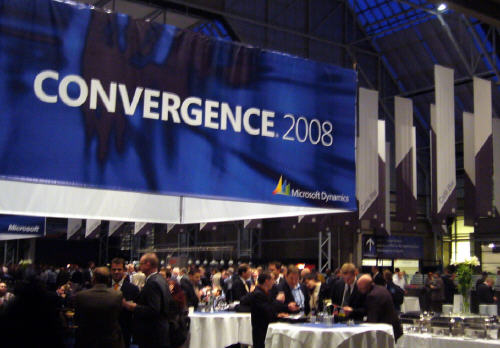 I was pleased to see a strong focus on application usability and user experience improvements in many of the presentations. Seems like Microsoft is serious about leveraging its decades worth of experience from producing software for the consumer market and using that understanding as a weapon against its competitors on the business applications playing field.
Once I've managed to grab the presentations and review them, I though I'd share some of my Convergence 2008 session notes here in this blog. Most of the truly valuable information is usually not in the PowerPoint slides but rather in what is said during the presentation. It would be interesting to also read what the other session attendees wrote down, just a shame that the Dynamics Community site is so poor that I'll probably need to hunt down this information in various CRM blogs around the net.
Copenhagen was a nice city to visit, check out my Picasa Web Albums for some of the pictures I managed to take during the conference and the afterhours downtown. Would be fun to go back there on a warmer time of the year, so you could truly enjoy all the different flavors of Tuborg beer. Since next year's Convergence will not be in Denmark anymore, I guess I'd need to pay for the trip myself then.