UPDATE 2023-01-03: After Twitter decided to shut down the Revue newsletter service, the Forward Forever newsletter was migrated to Ghost. The content remains available at the same forwardforever.news domain.
Back in Spring 2020 when we launched Forward Forever, one of our guiding principles was to openly share with the outside world the new knowledge we gain when working with Microsoft Power Platform tools on a daily basis.
Team FF has been quite active in community contributions, with content regularly shared both on our team blog as well as personal blogs like the ones written by Timo, Antti and myself. Sometimes when I've been looking at our social feeds, I've wondered "are people actually able to keep up with all these updates our team is sharing?"
Now there is a place that brings together these streams of new Power Apps, Power Automate and Power BI related information: The Forward Forever Newsletter. This monthly email newsletter is available for anyone to subscribe to at forwardforever.news: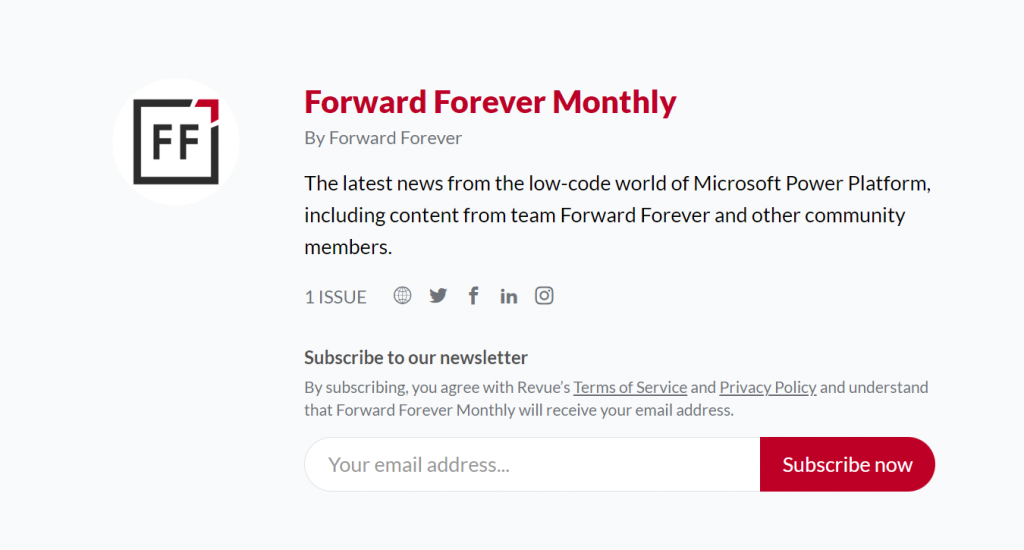 To quote our team's announcement of the newsletter:
Our newsletter runs on the Revue engine (recently acquired by Twitter). You might already be familiar with it, since there are at least a couple well-known weekly Power Platform related publications on that newsletter platform:
We don't intend to compete with these community driven newsletters, because they do such an awesome job already. Many of the FF team member blog posts have been covered in the issues over time. Recently PP Weekly celebrated its first full year in operation and I wrote a bit about the importance of such content curation initiatives over on LinkedIn: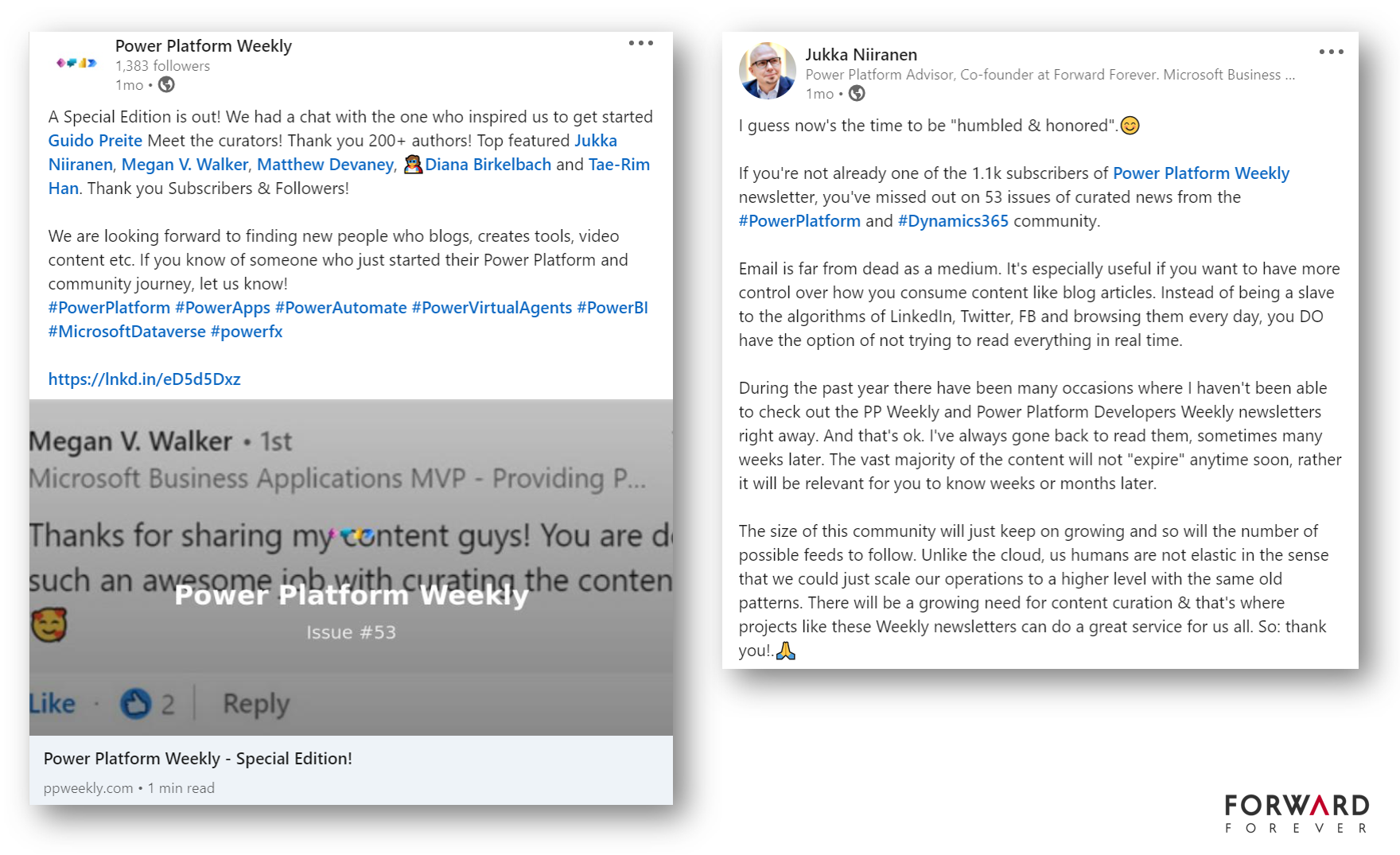 I encourage all customers and community members interested in the latest events around especially Power Apps, Power Automate, and also Dynamics 365, to add themselves as subscribers to these publications.
There is no shortage of great blog posts, podcast, videos and free tools to cover in this ecosystem. What I do think we have a shortage of is ways take control of our precious attention and consume information at our own pace. A monthly email digest that doesn't scroll past in your real-time feed may offer a calmer way to stay in the loop.
Subscribe to Forward Forever Monthly
Just one email per month on cool Power Platform things we've come across.