The amount of new information that was launched upon the world in the 2018 Spring Wave for Microsoft Business Applications was overwhelming, to put it short. When you've got a 245 page release notes document that covers not just the Dynamics 365 stack of CRM and ERP apps but also related platform functionality like PowerApps and Power BI, there's certainly a lot to digest for even the experienced professionals in this field.
If you want to know what I consider to be the highlights of this release wave and what my thoughts are around them, then check out the latest episode of CRM Rocks podcast where I discuss the Spring 2018 Release together with Markus Erlandsson. For an index of the topics we covered in this 1h session, below are  my show notes: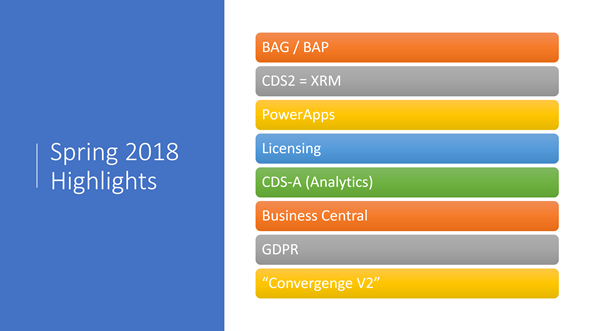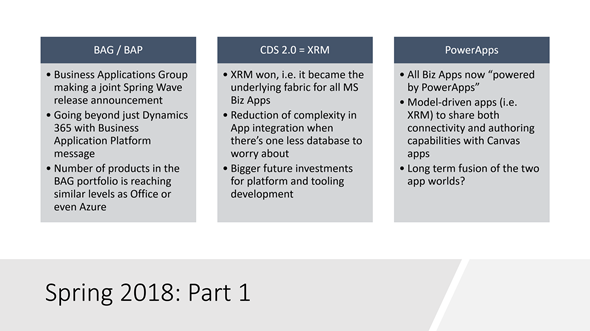 You can find the podcast on iTunes or just head over to crmrocks.com to grab the audio recording. Enjoy!