CRM 2013 introduced the first big change in the navigation logic of Dynamics CRM since version 3.0 in 2005. We went from a hierarchical, popup window driven UI with many ERP-ish menus to a more modern experience of a single window app with touch optimized navigation bars and a reduced number of menu options visible to the user at any given time. Hopefully many of you have already had the chance to try out the new flow UI, in a CRM Online trial instance, for example.

When big changes are introduced to the user interface of an application, it always takes a while for the existing users familiar with the previous interface to get adjusted to the new ways to perform the same underlying actions in the application. There was a very interesting piece published a while ago where a UX designer having worked with the Windows 8 Modern UI (formerly known as Metro) shared his opinions on the impact to the users and one possible rationale behind Microsoft's decisions on revamping the world's most popular OS:
"Familiarity will always trump good design. Even if something is vastly better, if it is unfamiliar it will be worse. That's why people act like a unicorn was murdered every time Facebook releases a new redesign. The Windows 7 start menu IS better because it is familiar. We've used that design paradigm for the last 20 years. Metro is going to take some getting used to."
Just like Windows 8's new UI probably wasn't perfect in the initial release, there are some areas in the CRM 2013 navigation features that might work better with a little fine-tuning and enhancements to the functionality. For example, one feature that I've always promoted to the CRM Outlook client users is leveraging the favorite folders (Shortcuts in newer versions unless you've disabled the solutions module in Outlook). No amount of role tailoring can replace the convenience of allowing users to select exactly the 5 menus that they most frequently require during the day. Wouldn't it be awesome if there would be a similar feature available in the more modern web client UI of Dynamics CRM 2013? Something a bit like this:

"Cool! I want it, how can I get it?" Easy: all you need to do is sign in at Microsoft Connect with your Microsoft Account (what used to be Windows Live ID), navigate to the Dynamics CRM Suggestions site and vote for the feature suggestion on having a Personal Navigation Bar.
Will this guarantee that the feature will be included in the next Dynamics CRM version? Of course not. Will it make any difference to vote on the items on Connect then? Yes, it will. While only a fraction of the feature suggestions posted on Connect can ever get the chance to become a release item in the actual product, the suggestions that gain more than a couple of upvotes will most certainly have a far higher likelihood of being raised up onto the list that the Dynamics CRM product team will use when evaluating the priority of possible future features.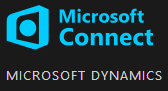 While you're logged in, don't forget to use the search feature on the site to look up other suggestions that touch areas of the product which you've thought to be in need of minor adjustments or features that are currently lacking from Dynamics CRM. Since we're discussing the new navigation in CRM 2013, here's a few items I'd recommend you to take a look at and vote for, if you consider them to add value into the Dynamics CRM product for a significant enough share of customers:
Well, for the last one there's actually a nice workaround you can apply already today. Still, since the vast majority of users will never now about these power users tips and an unfortunately large share of CRM organizations will likely not have the top Navigation Bar items nor Command Bar items customized due to the system admin's lack of knowledge on great free tools available for Dynamics CRM customizers, the importance of the default settings and out-of-the-box functionality of a software product like Dynamics CRM cannot be overemphasized.
If you've got any CRM 2013 navigation related ideas that you'd like to see implemented in the next release, then please do the following: 1) perform a search on MS Connect to see if anyone else has already logged in the suggestion, 2) if not, create a new suggestion describing the "what","why" and "to whom" behind your idea, then 3) leave a comment on this blog post with a link to the suggestion, so others interested in the topic of improving the CRM user experience can also easily find them and vote them up on the list.