Microsoft announced in December 2018 that they were retiring many of the Dynamics 365 exams that previously were part of the MCSA and MCSE Business Applications certifications.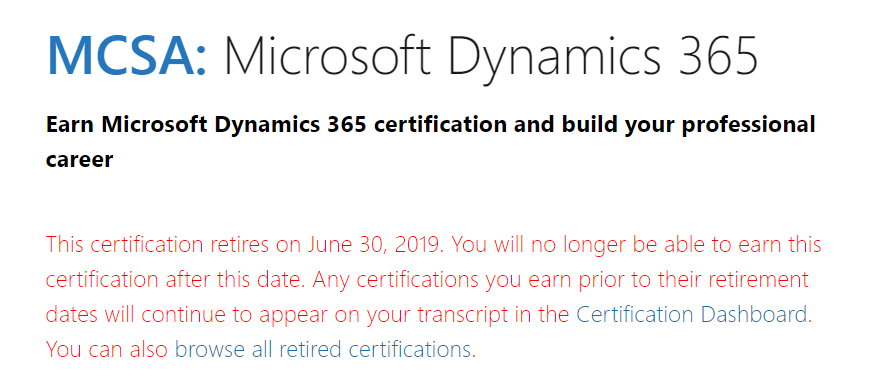 Shortly after that, there was a brand new set of certifications and their associated exams announced. The exams are:
Microsoft Dynamics 365 Customer Engagement Core (MB-200)
Microsoft Dynamics 365 for Sales (MB-210)
Microsoft Dynamics 365 for Customer Service (MB-230)
By passing the exams you can claim the following certifications:
Dynamics 365 for Sales Functional Consultant Associate (MB-200 + MB-210)
Dynamics 365 for Customer Service Functional Consultant Associate (MB-200 + MB-230)
Just today I took the new MB-200 Core exam as beta and I have to say the content has evolved nicely into a much more rich format than what the previous "pick 1/2 out of 4" questions types were. There's a lot to cover in one exam, as this new MB-200 essentially combines the earlier Online Deployment and Customization & Configuration exams into one. Still, these are all essential skills for anyone who's working on this ever evolving business application platform from Microsoft.
So, where does one go to learn these skills for passing the brand new exams? While Microsoft did release the list of new courses that link to these exams, there wasn't an online learning option made available initially. Traditionally the content would have been published via the Dynamics Learning Portal (DLP) that has been limited only to Microsoft partners (and notoriously difficult for gaining access to). However, going forward the DLP course catalog will not be updated, based on the notification shown on the portal: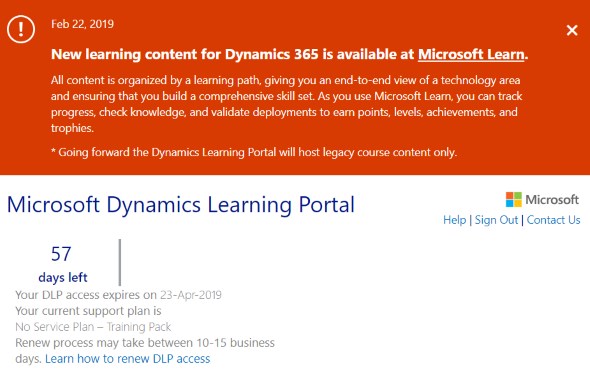 Great, lets head to Microsoft Learn then! Except that this isn't where the course material for the Dynamics 365 certification exams seems to be landing. You see, Microsoft has also been publishing newer online learning materials on an open platform called edX, like this Power BI course.
Oh, but that's actually a different edX than the one we're talking about here. While edX.org is a platform common to many training content providers, there's a dedicated Microsoft site at openedx.microsoft.com which served as the hosting platform for the first non-DLP Dynamics 365 course one year ago:
At the moment there isn't a visible catalog of the new Dynamics 365 and Power Platform courses on that site yet, but it is fully possible to sign up for the courses via direct links. Here's what my dashboard at openedx.microsoft.com looks like after picking all the new courses: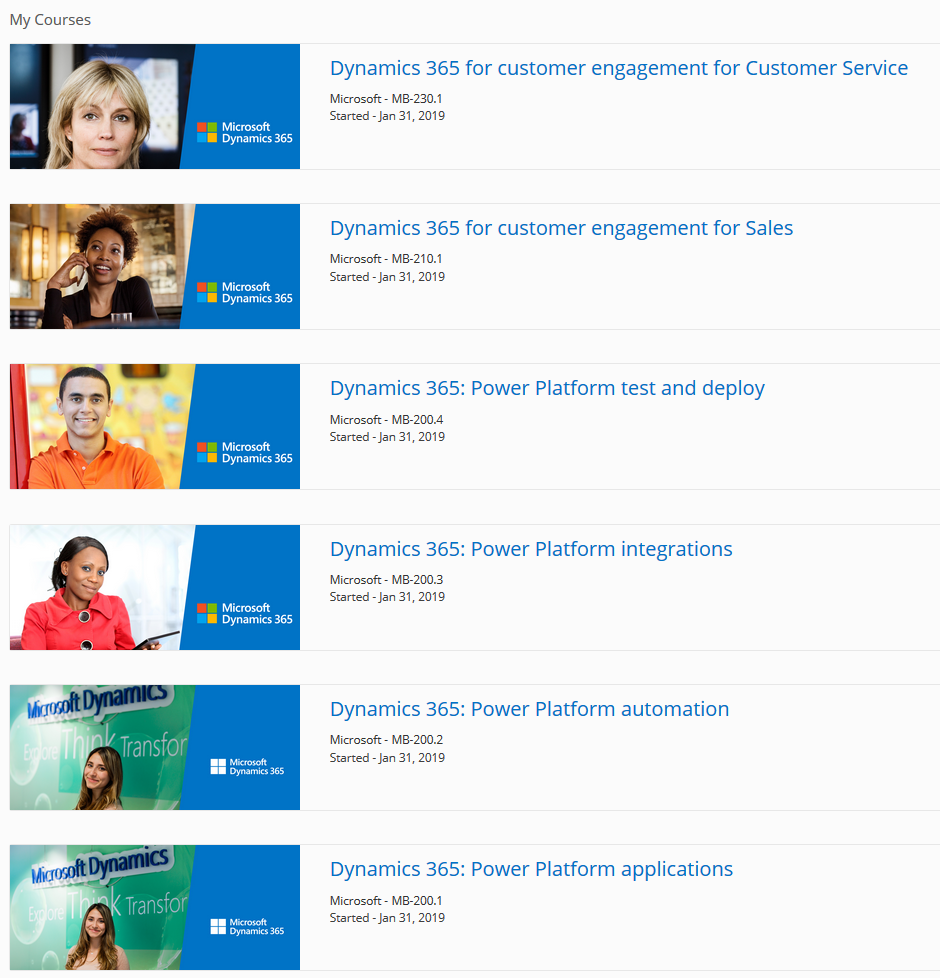 Here are links that should work for accessing the online courses:
What's interesting is that due to the open nature of Open edX, there appears to be a whole network of training service providers that have partnered with Microsoft and distribute these same courses on their portals. As an example, the Finnish IT training company Sovelto has these courses available for free on their SoveltoX portal: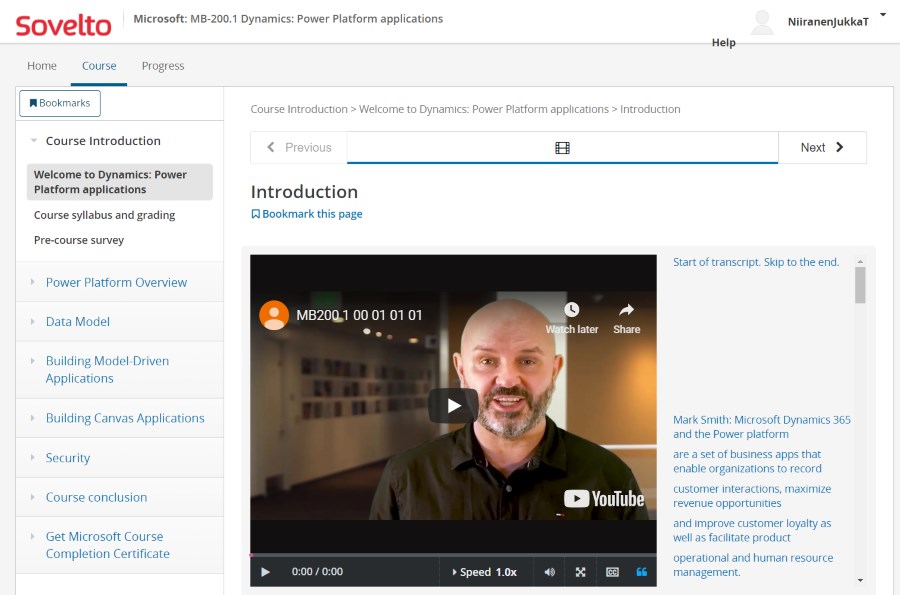 We may get more clarity on the roles of each channel in the future, but since so many Dynamics 365 professionals are eagerly looking to start preparing for the latest exams, here's at least a way for everyone to quickly get started on their learning journey. Refer to this post by Mark Smith for a more comprehensive list of links regarding the Dynamics 365 & Power Platform training and exams in 2019.