Our company, Forward Forever, is 1 month old today!🥳 It's truly been exciting times starting a company that goes all-in on Microsoft Power Platform. And that's even without considering all the surprise elements that COVID-19 is bringing into the equation right now…
The start of April also happens to be the official launch moment for Microsoft Business Applications 2020 Release Wave 1. Since MS will host their own Virtual Launch Event on April 2nd, we though this is a good moment to also set up the first ever FF webinar. So, without further introducions, here it is: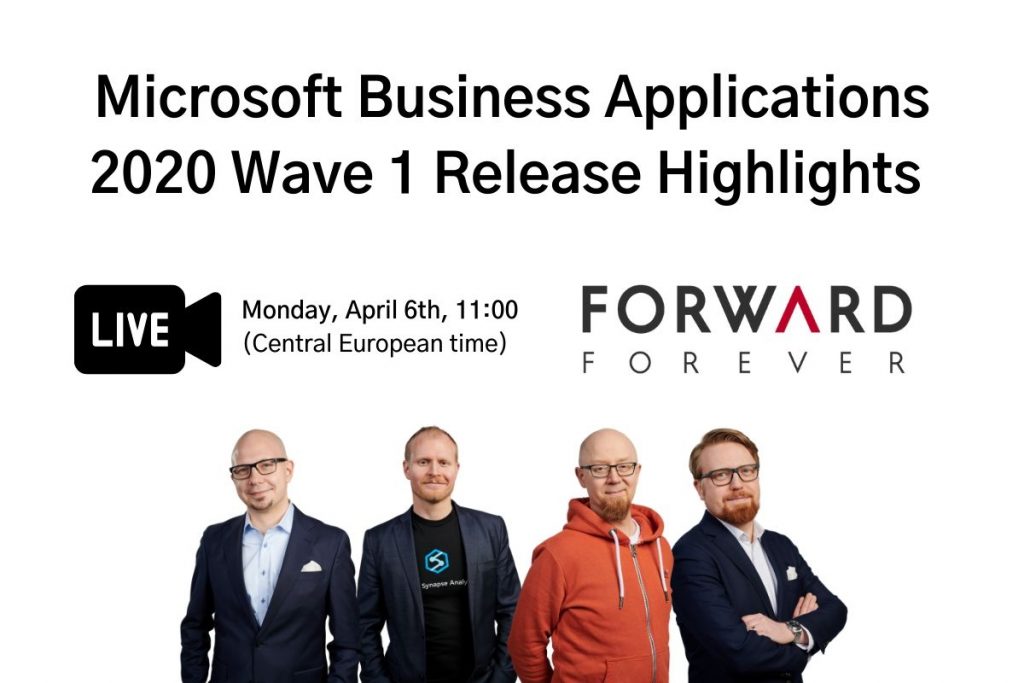 Please join me, MVP Timo Pertilä, Jouko Nyholm and Lasse Teeriaho in our 2020 Wave 1 Release Highlights webinar on Monday, April 6th, 11:00 AM (Central European Time). We'll be talking about the coolest Power Apps, Power Automate, Power BI and Dynamics 365 features in this April-September release wave, as well as analyzing the many demos that MS will undoubtedly show in their own event.
Just fill this Forms Pro form, which will create a record in our CDS, then trigger Power Automate to send you an ICS calendar invite file hosted on my OneDrive. The link for the Teams Live Event will go live on Monday, if everything works according to plan. Yes, obviously we need to be dogfooding these tools in everything we do😊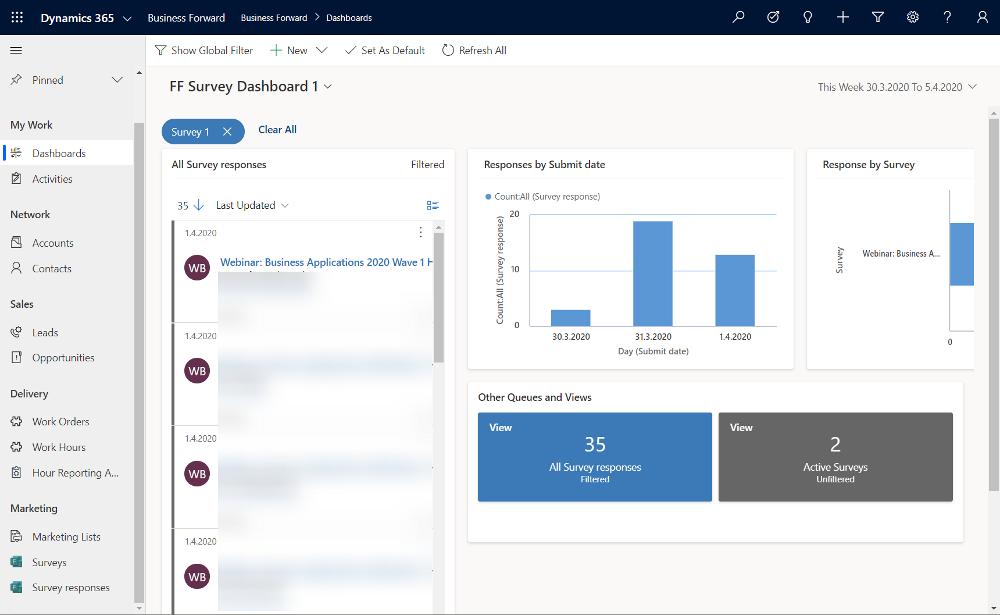 Register for our webinar!
First 50 people get in for free, the rest will have to… Oh, alright then – you're all welcome to join our event, no strings attached.