We didn't yet get a new Statement of Direction or Release Preview Guide for the future releases of Microsoft Dynamics CRM from today's eXtreme CRM 2012 Las Vegas keynote by Craig Dewar, titled "Microsoft Dynamics CRM – Now and In the Future". That is scheduled to happen next week, but who wants to wait around for the information that has been shared to the privileged few who attended the eXtreme CRM session?
Lucky for us who weren't able to go to Vegas, the best new bits revealed at the session were tweeted out by outstanding #MSDYNCRM community contributors like Neil Benson, Shawn Tabor, Brad Koontz, Bob Hatcher and Eric W Cahoon. Here's a "best of #eXtremeCRM tweets" collection that tries to summarize what was presented in Dewar's session.
Q4 2012: Polaris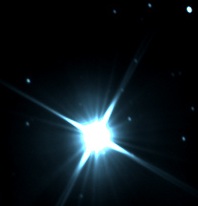 Let's start with the updates coming in the very near future. The next release is codenamed "Polaris" will be out in Q4 2012, so this is the "Fall 2012" release we saw on an earlier roadmap slide. More specifically, the new functionality will be delivered as a part of Update Rollup 12 during December 2012 for both on-premise and for CRM Online customers.
Polaris will contain upgrades to the browser UI as seen in the WPC 2012 session in July. It will include the Process Driven Refresh UI and deliver a more "flat" user experience to better match the look & feel of Office 2013. Also, the cross-browser support originally scheduled for Q2 2012 Service Update will now be delivered in December with UR12 and this part will affect also on-premise and hosted CRM environments. The previously delayed custom workflow activity support for CRM Online will be delivered within the same UR12 update schedule.
New announcements made at the eXtreme CRM keynote for Q4 2012 include click-to-call integration with Lync and Skype (both of which are Microsoft products these days, in case you forgot). CRM Online customers will get a simple Bing Maps integration with maps embedded on the customer forms. Presumably the CRM Online subscription will in the future include a license to use Bing Maps on an internal application whereas customers who've bought perpetual server and client licenses from Microsoft need to acquire a separate license to use the mapping functionality through the API (remember: it's not a free service, like the Bing Maps or Google Maps website).
Q2 2013: Orion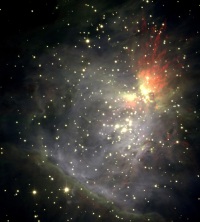 The release after Polaris carries the codename "Orion" and is scheduled for Q2 2013. What's special about this release is that it will be CRM Online only. Whether on-premises and hosted CRM clients will be completely left without updates in Q2 remains to be seen, but the new release cadence suggest only a single major update for on-premises customers per year. The Update Rollup release schedule with an 8 week cycle should still remain unchanged, though, so it's likely to be a bit of a mixed bag of what's really "Online only" in terms of new or changed functionality. Update: it's actually the Q4 2012 Polaris that will be Online only, see the comments at the end from Craig Dewar.
As I've already speculated for a long time, the new Agaves in Office 2013 apps will be used as the means to deliver Dynamics CRM support for Outlook Web Access, both in OWA and MOWA (mobile app). This will finally enable tracking content from your inbox into CRM without having to live with the Outlook desktop client legacy. Also the synchronizing of items from Exchange will be possible on the server side with the Orion release in Q2 2013.
Yammer integration, which presumably goes much deeper than the current integration solution built by Yammer before being acquired by Microsoft, is scheduled for Q2 2013. Other than this, concreted evidence of bringing social channels into Dynamics CRM was not leaked from Vegas, so we'll need to wait a bit longer to see how Microsoft intends to deliver on the social story they've been promoting for CRM since this time last year. Back when we were still talking about Polaris as the R9 release this was supposed to connect Dynamics CRM with the external communities in a big way, but no major announcements have so far been made on this front.
Ok, I did spot one physical evidence of social CRM from the Extreme CRM announcements, in the form of a new Social CRM solution built by Sonoma Partners. It's baked into the updated version of CRM Demo Builder, which now allows you to provision CRM + SharePoint on the same, shared Office 365 platform, thus achieving single sign-on. Whether this particular Social CRM app will be made available to all CRM customers is something I'm not yet sure, but it looks like quite a solid little app for bringing Twitter feeds into CRM by using the same look & feel as the previous Activity Feeds solution. You can promote tweets into new/existing leads, contacts, accounts, cases or opportunities, after which you see the original tweet in CRM as an Activity Feed post. Nothing revolutionary in itself, but a welcome feature, if something like this is actually on Microsoft's roadmap.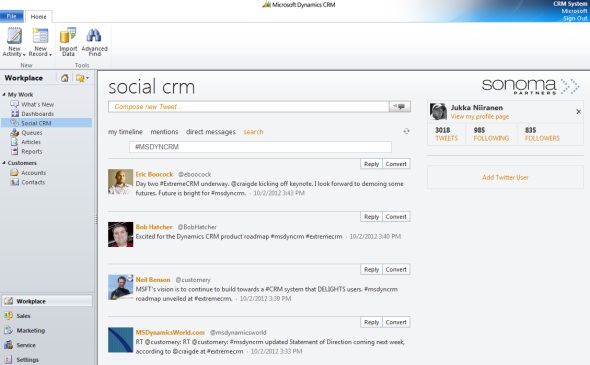 That's all of the news I picked up so far from the event by following the social networks. Did I miss any interesting tweet from #eXtremeCRM or an important piece of news? Leave a comment & let's assemble the pieces of the Dynamics CRM roadmap together!
Update 2012-09-04: I received clarification on the release roadmap from Craig Dewar himself, here's the update:
"Polaris due Q4 2012 is online only with one exception. There is one capability in Polaris namely cross browser that is of such high interest we will release that capability on premise also."
"Orion due Q2 2013 is online and on premise. It will include all Polaris functionality in addition to many new capabilities."
Based on my interpretation of the above, CRM Online customers will get the Polaris functionality first, while on premise and hosted CRM customers receive these updates 6 months later when Orion comes out.